Australian Parliamentary delegates visit Bohol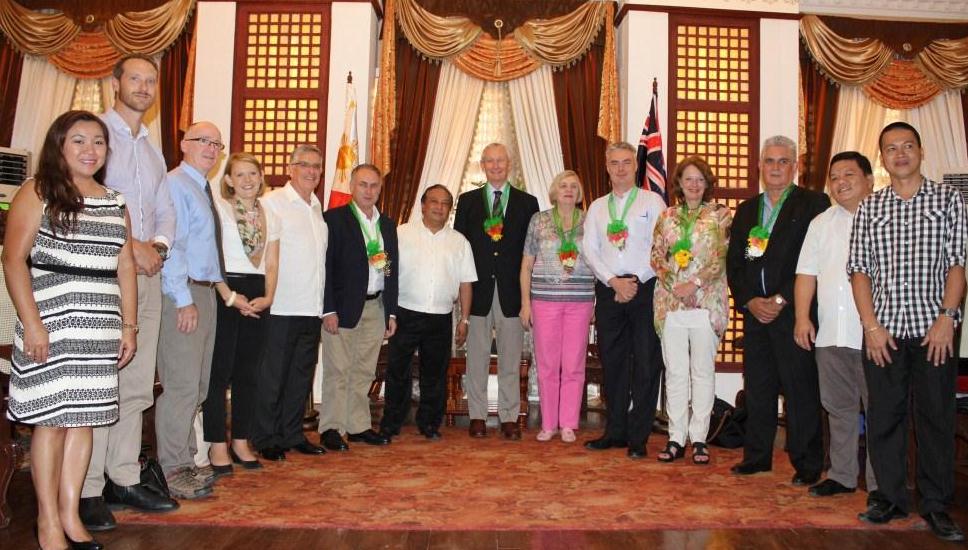 Australian Senators and Members of Parliament are coming to Bohol to visit aid programs funded by the Australian Government, including post-earthquake reconstruction and rehabilitation activities.
Five months after a devastating 7.2 magnitude earthquake rocked Central Visayas, particularly Bohol, the Australian Government has provided Php366 million (A$9 million) for immediate relief needs and also to support ongoing recovery and reconstruction activities in the province.
Australian Ambassador to the Philippines Bill Tweddell, who joined the Parliamentary visit, said "The Australian Government has a long-standing development partnership with the province of Bohol – spanning more than 20 years. Australia is pleased to be able to assist the Provincial Government of Bohol and communities recover from the earthquake," Ambassador Tweddell said.
Immediately following the earthquake, Australia provided emergency supplies to respond to urgent humanitarian needs. Australia is also now providing support to recovery and reconstruction through the rehabilitation of approximately 134 kms of local roads in Bohol, and livelihood opportunities for around 115,000 people.
The Australian Parliamentary delegation will participate in the ceremonial groundbreaking of the Antequera-Balilihan road rehabilitation project and also visit a shelter site for the victims of the earthquake.
They will also meet with alumni of the Australia Awards Scholarships, who are now using their skills and knowledge gained from their Australian education to help in the province's development.
The delegation will also be briefed on the progress of an integrated crop management project funded by the Australian Centre for International Agricultural Research (ACIAR) and implemented by the Bohol Island State University.
Ambassador Tweddell and the Parliamentary delegation will also meet senior members of the Bohol Chamber of Commerce and Industry to discuss Bohol's local economic growth potential through improved road infrastructure investments.
"Australia, as a close friend and long-term development partner of the Philippines, will be here for the long haul. This visit is a clear demonstration of the strength of our partnership with the Philippines," Ambassador Tweddell said.
Previous media statement: Australian Parliamentary delegation to visit the Philippines