Trade Services
Austrade
The Australian Trade Commission (Austrade) is the Australian Government agency that helps Australian companies win overseas business for their products and services by reducing the time, cost and risk involved in selecting, entering and developing international markets.
Austrade Representation - Manila
Doing business with Australia
A gateway to information and services about Australia for foreign business people.
ICON: Import conditions search
ICON contains the Australian import conditions for more than 18,000 foreign plant, animal, mineral and human products.
Australian Consulting Services Mission to the 'Asian Development Bank Opportunities Fair'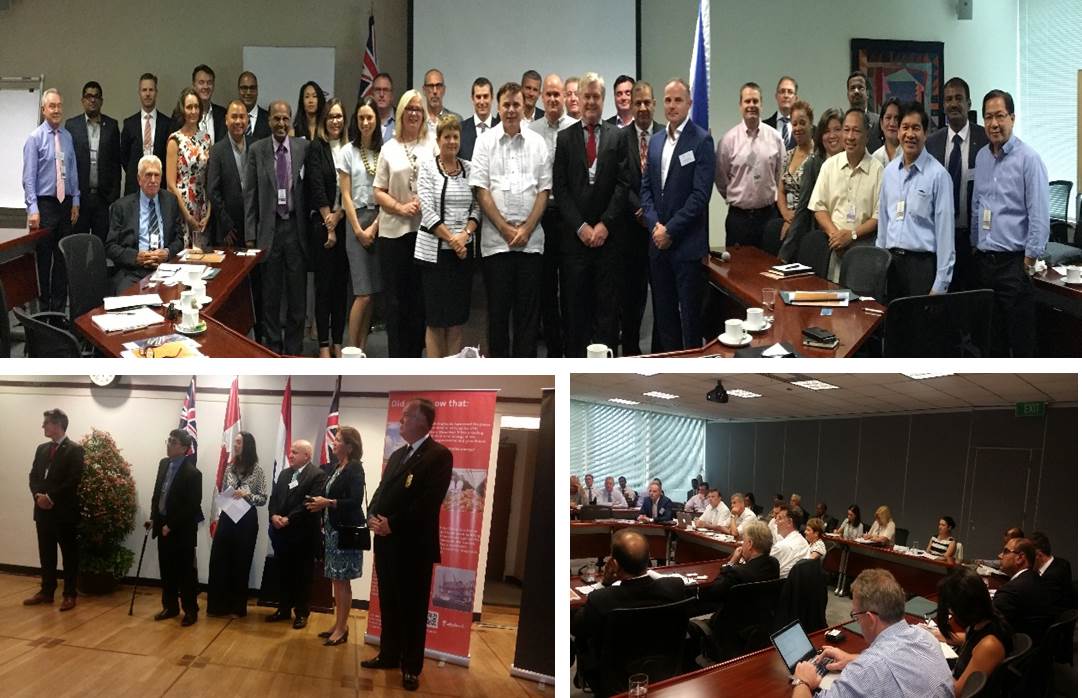 From 14-18 March, 35 participants joined the 2016 Australian Consulting Services Mission to Manila. The key focus of the mission was the Asian Development Bank-Business Opportunities Fair (ADB-BOF), held at ADB's global headquarters in Manila.
The ADB-BOF is an educational and networking forum for consultants, contractors, manufacturers and suppliers interested in providing goods and services for ADB projects. Participants are able to learn about business opportunities within ADB funded projects and network with consultants from around the globe to explore potential areas of cooperation and alliance. Over 600 international consultants attended the 2016 event.
Austrade Manila ensured all mission members were well briefed and prepared before departing Australia. A pre-event briefing video conference from Australian ADB Executive Directors Mathew Fox and Richard Sisson, provided insights on doing business with the bank, highlighting the importance of building partnerships and being a part of a consortia.
To complement the ADB fair, Austrade Manila organised a forum for participants to hear from representatives from other multilateral organisations including the World Bank, USAID, Australian Aid and Devex who highlighted opportunities and global development project trends. With the objective of contextualizing the bank's process cycle, a case study was presented by an executing agency that highlighted their experience in working with the World Bank.
Over 80 meetings were facilitated by Austrade between mission members and ADB project officers and local companies through the Business Meeting lounge set up inside ADB HQ. A joint networking cocktail reception was hosted by the Embassy of Australia, Canada, Netherlands and New Zealand, to promote partnerships and building networks in the bank.
The series of events are in collaboration with our onshore Trade Infrastructure team lead by Robert Siy as part of our ongoing initiatives in the International Aid Development space.
For more information contact Austrade.