Australia Returns for the 75th Anniversary of the Leyte Landings
19 October 2019, Palo, Leyte – Australian Ambassador Steven J. Robinson AO leads the ceremonial wreath laying at the Australian WWII Memorial as part of the commemoration of the 75th Anniversary of the Leyte Landings. The Ambassador is joined by three returning Australian servicemen and their families. The veterans were among the 4,000 Australians who served in the country during WWII on what has become known as the Philippines Campaign. They returned today to honour the 92 Australians who sacrificed their lives to defend their country and to help liberate the Philippines.
The Royal Australian Navy also played an important role in what is known as the world's last big-gun naval battle at Surigao Strait, and in the Battle of Lingayen Gulf. Australian Army bombardment liaison teams helped to ensure the accuracy of naval fire in support of the landings and the Royal Australian Air Force contribution included aerial photo reconnaissance and aerial mine-laying.
"Just as it did 75 years ago, the Royal Australian Navy is back on the waters of Leyte on 20 October. I am very pleased that the Australian Anzac Class frigate, HMAS Stuart, will anchor off Red Beach in the Leyte Gulf as part of the official program for the Leyte Landings commemoration," said the Ambassador.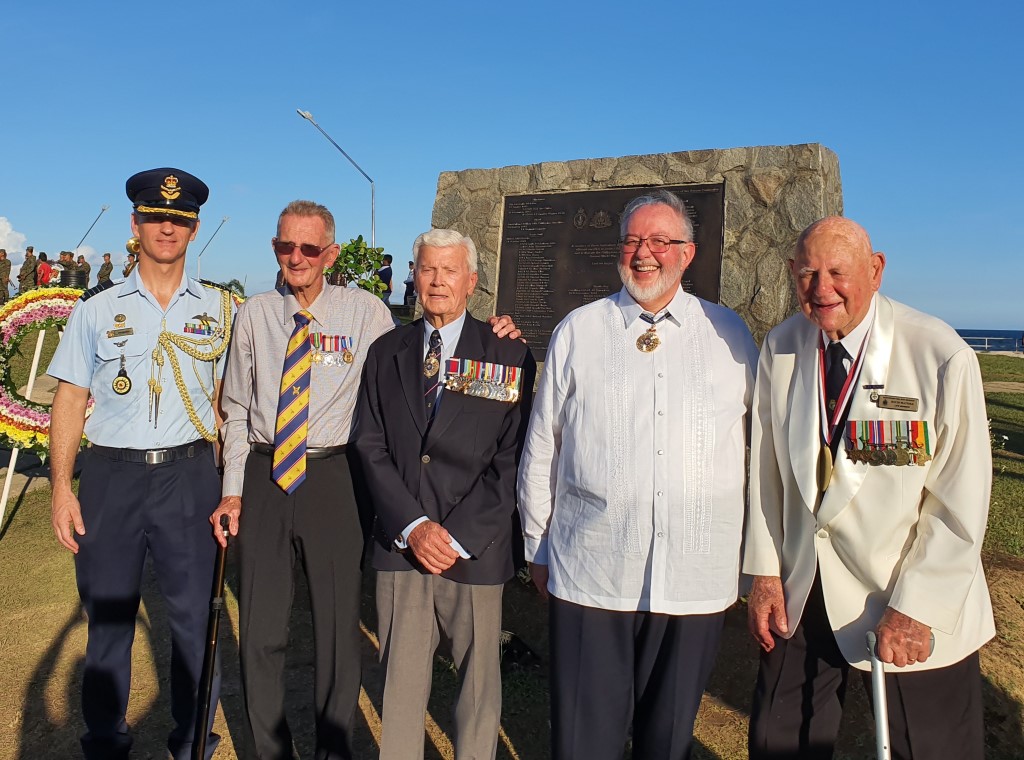 In photo from left: Group Captain Ian Goold CSC, Australian Defence Attache; Australian WWII - Leyte Landings veterans Mr Len Mcleod, Rear Admiral Guy Griffiths AO, Australian Ambassador Steven J. Robinson AO; and Mr David Mattiske.