AUSTRALIA SUPPORTS TRAINING FOR PHILIPPINE GOVERNMENT LEADERS
MANILA - Top officials from the National Economic Development Authority (NEDA) completed a leadership and management skills training course with support from the Australian Government. Sixty-eight NEDA executives - from undersecretaries to regional directors - undertook a customized program for government leaders. It was delivered by the Civil Service Commission's (CSC) Civil Service Institute based on a course designed by the Australian Government.
NEDA Secretary Ernesto Pernia and Australian Embassy's Deputy Head of Mission Mat Kimberley opened the training program.
"Australia is proud to once again partner with the CSC and NEDA on this initiative. Over the years, we have supported Philippine Government initiatives to upskill and strengthen the civil service through capacity building and organisational development. The impact has been long term and continue to benefit the Philippine bureaucracy," said Kimberley.
"We are particularly pleased to deliver this training to NEDA, as the lead government agency driving inclusive growth and development in the Philippines. We recognize that NEDA's leadership is critical in progressing some of the game-changing initiatives of the Philippine Government. We hope that the tools the agency's executives learn from this training will help them lead and inspire people at all levels, and deliver on the impressive agenda of AmBisyon Natin 2040."
Secretary Pernia affirmed the value of training provided by Australia in achieving AmBisyon Natin 2040. In his message to the participating NEDA executives, the Secretary said "We work together to ensure that our development goals are achieved efficiently and effectively. I hope that the training will not only affirm your personal values as a leader, but also inspire you to carry on the good work that we have started as we pursue our Vision towards a matatag, maginhawa at panatag na buhay para sa lahat (strongly rooted, comfortable, and secure life for all)."
In 2017, the Australian Government funded the customisation of Franklin Covey's 7 Habits of Highly Effective Managers to 7 Habits of Highly Effective Government Leaders. This customisation made the course more relevant to the Philippine public sector and allowed for local production of materials. The Australian government also funded the certification of trainers and facilitators from the CSC.
###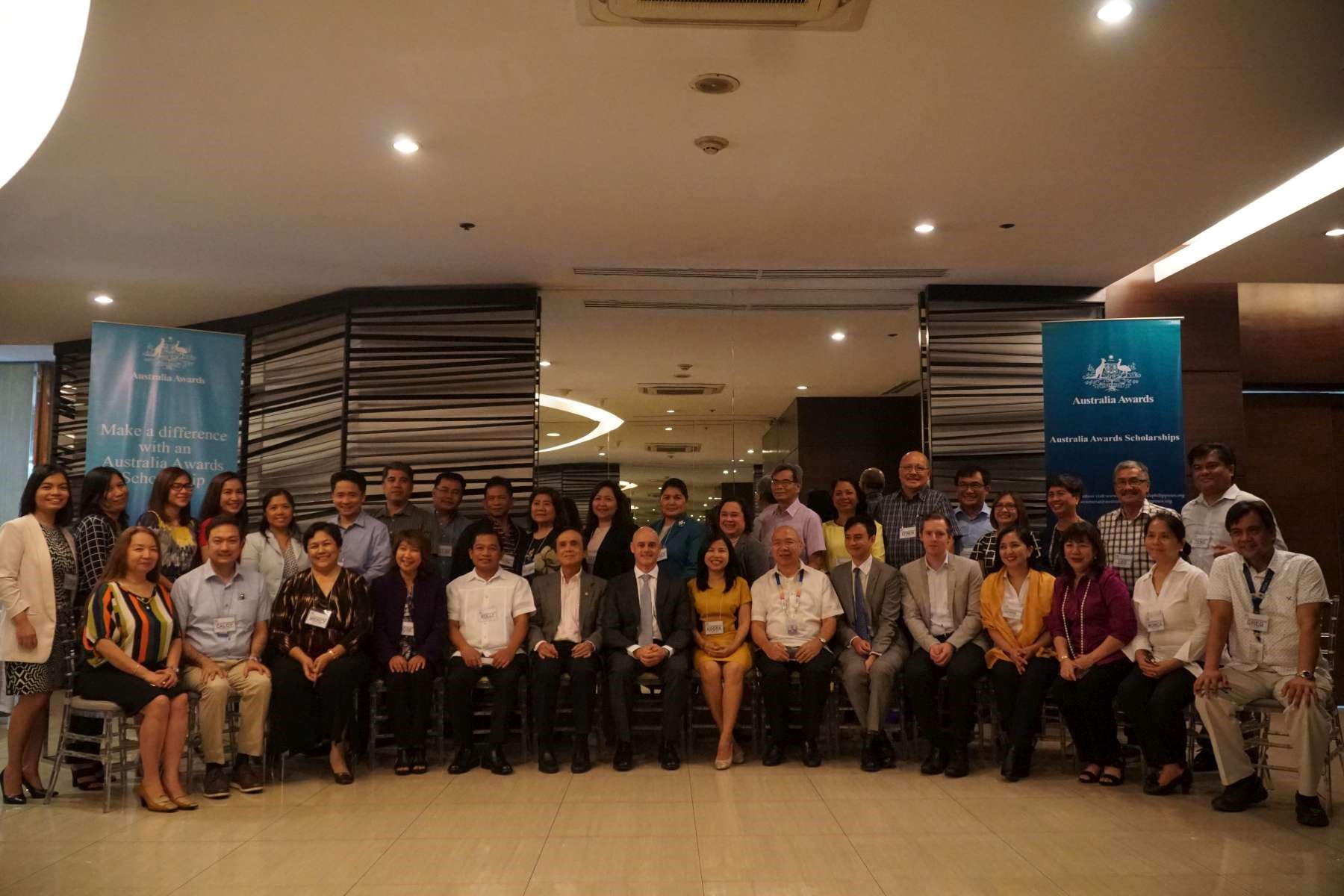 In photo: NEDA Secretary Ernesto Pernia (front row, 6th from left) and Australian Embassy Deputy Head of Mission Mat Kimberley (front row, 7th from left) are joined by top officials from NEDA who underwent the leadership training on Franklin Covey's 7 Habits of Highly Effective Government Leaders.