CELEBRATING 'AUSTRALIA IN DAVAO'
Australian Ambassador Amanda Gorely is in Davao City to lead the launch of "Australia in Davao" promotions. The Australian Embassy collaborated with partners in Davao to offer a series of events to celebrate the longstanding partnership with Mindanao, and with the city of Davao.
"Over the years Mindanao has been one of the priorities of our development cooperation in the Philippines. We continue to support programs in education, livelihood, peace and stability. Given the economic growth of Mindanao, we see opportunities to expand our bilateral engagement in other key areas such as trade and investment," Ambassador Gorely said.
Trade ties between Australia and the Philippines are valued at approximately AU$3.982 billion per annum. More than 280 Australian companies have an established presence in the Philippines and have created 40,000 jobs. The total size of the Australian investment in the country is estimated at AU$10 billion covering a multitude of sectors and contributing to knowledge sharing and economic growth.
The Australian Embassy has partnered with the Davao Business Chamber to host a Business Lunch Forum to increase business engagement between Mindanao and Australia. Ambassador Gorely, together with Australian Senior Trade & Investment Commissioner Elodie Journet will be keynote speakers at the event.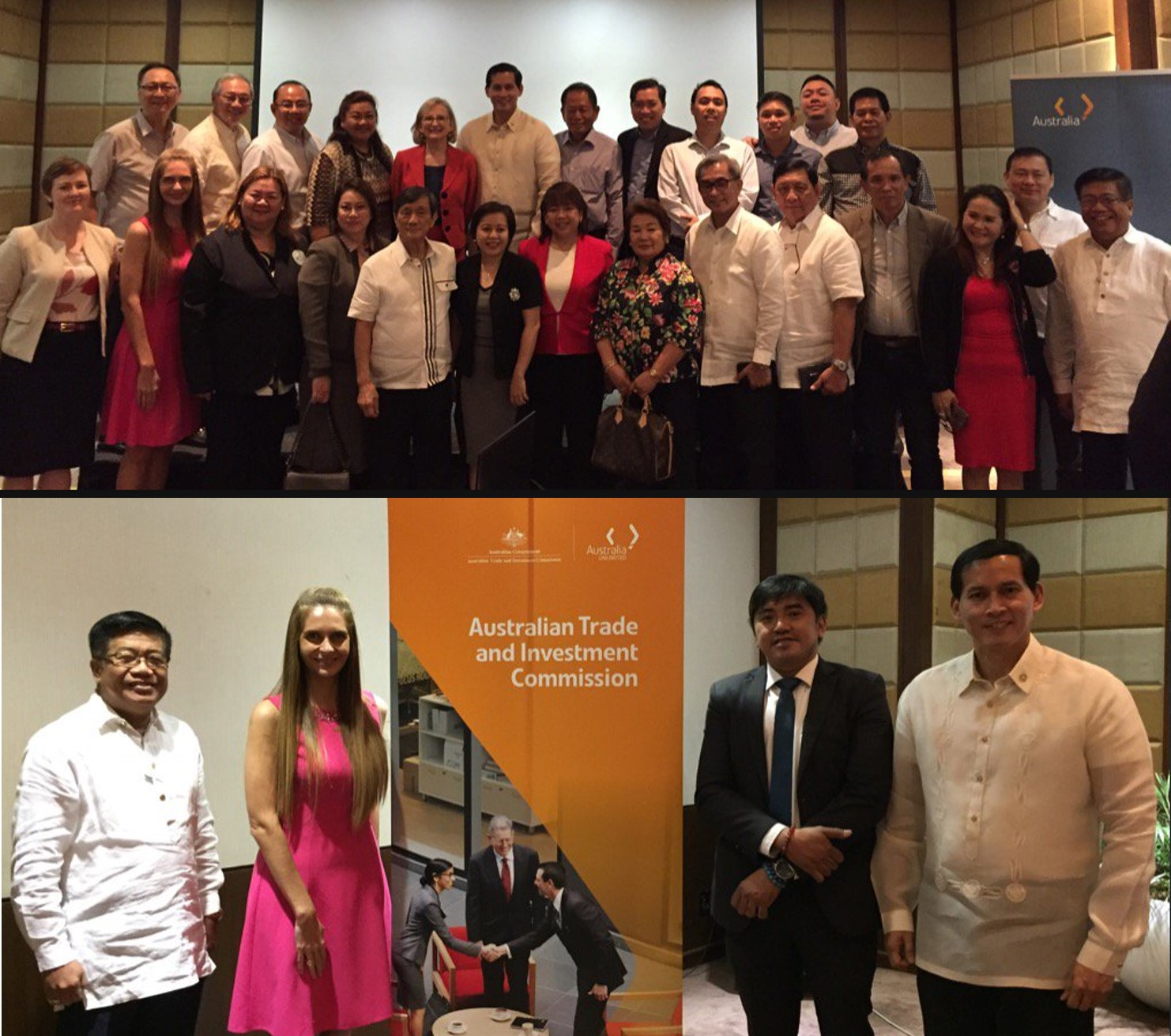 The Australian Trade & Investment Commission (Austrade) will conduct an Australian Food and Wine Appreciation Class for students of the Institute of International Culinary and Hospitality Entrepreneurship (IChef). Dairy Australia scholars, as well as representatives from Meat and Livestock Australia and food importers will be on hand to share their knowledge and expertise about Australian fresh produce, dairy, red meat and wine. IChef has worked with Workskills Australia to offer training programs suitable for an Australian apprenticeship and traineeship pathway.
To honour the Australia Global Alumni based in the region, the Ambassador will be hosting a reception at the recently opened Australian-themed restaurant Bondi and Bourke. The reception will bring together Dabawenos who studied and trained in Australia, and key business personalities from the city for an evening of appreciation for Australian food, wine and culture. Australia Global Alumni in Davao are excelling in business, the academe, in development work and in government service.
"Australia Global Alumni play an important role in nurturing the strong relationship between Australia and the Philippines. They prove that our people-to-people links can create meaningful impact in encouraging trade and development in Mindanao." Ambassador Gorely added.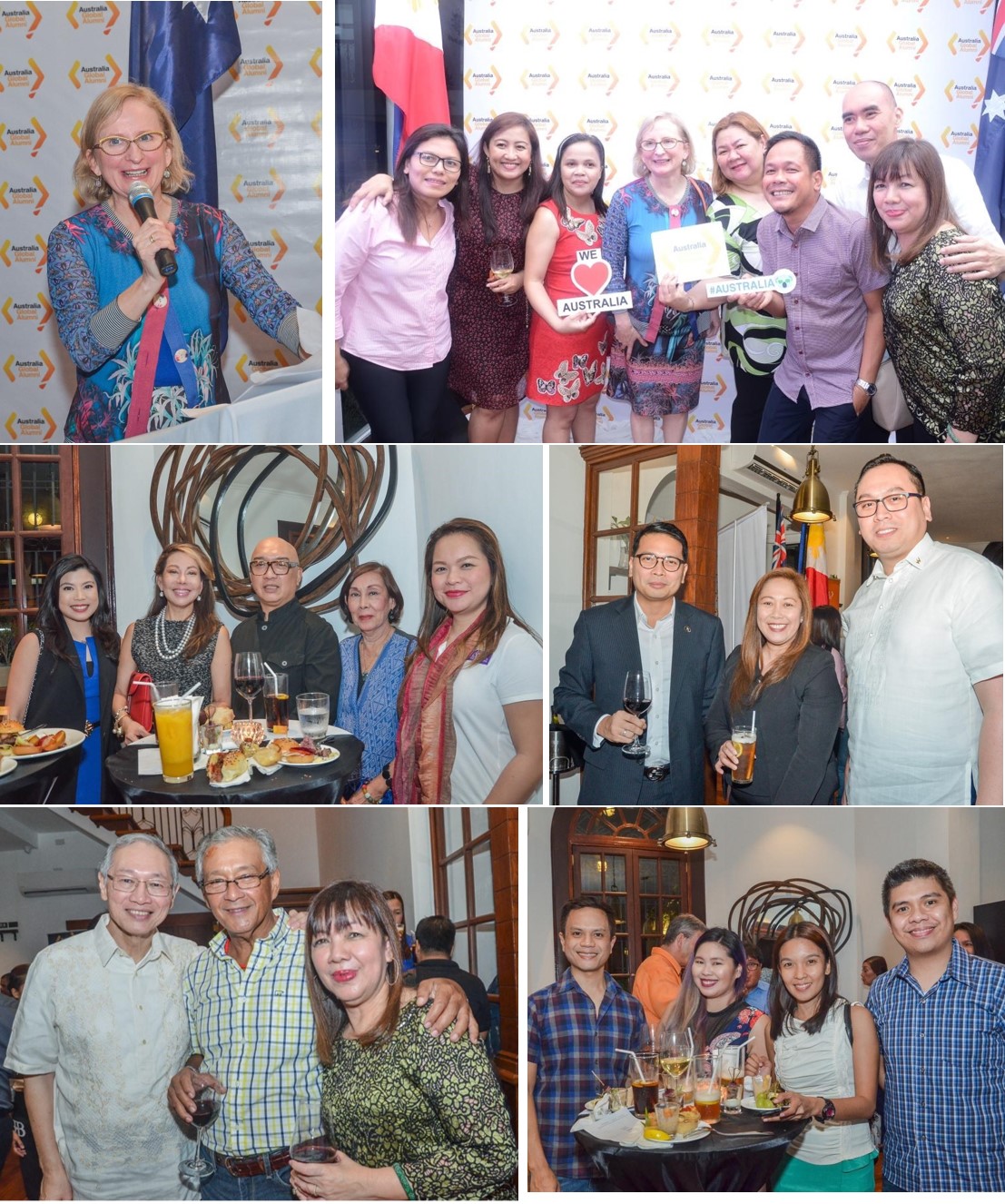 In Mindanao, Australia works with local governments, local organisations and NGOs to support programs in education, technical vocational training, peacebuilding and disaster risk.
"President Duterte has done much to shine the spotlight on Mindanao, and we are pleased that Australia's development cooperation in the region over the years align with the Administration's economic and development agenda," said Ambassador Gorely.
The Australian-funded Provincial Road Management Facility (PRMF) recently completed its road maintenance and rehabilitation including for seven provinces in Mindanao. The project rehabilitated 170.2 km of roads and helped maintain 161.7 km of roads for a total investment of PhP 655 million, to help improve access to markets, health facilities and schools.
The Australian Government also invested AU$92 million over five years to support to Basic Education Assistance in Muslim Mindanao (BEAM-ARMM) which has trained over 12,000 teachers, established over 800 learning centres, and provided technical and vocational skills to 11,000 out of school youths.
Australia has also supported in humanitarian assistance to Mindanao in the aftermath of Zamboanga siege, providing permanent housing to up to 400 homeless families, and livelihood assistance including health, civil registration and psychosocial services to at least 1,000 families.
For more information on Australian Embassy's programs, please check www.philippines.embassy.gov.au, like us on Facebook, Australia in the Philippines, and follow @AusAmbPH on Twitter.