Australia's #First70Years: Lighting Up Apayao
Access to electricity has been a constant problem in the Philippines, especially in remote areas such as Apayao, Benguet. In 2014, the Australian Government, in partnership with the People's Organization for Social Transformation Development Network, Inc. (POST) and Department of Social Welfare and Development (DDD), worked together in the hopes of bringing a brighter future for communities, especially in school children of poor, Pantawid Pamilyang Pilipino Program (4Ps) beneficiaries in Apayao.
"We organized the three barangays in the municipality of Pudtol, Apayao and this is where the need for solar lighting for these pupils was conceptualized and developed. Sometime in 2013, POST requested a Renewable Energy Expert and was granted by the Australian Red Cross the following year in the person of Mr. Ga Rick Lee. Lee is a volunteer of the Australian Volunteers International Development (AVID) program.
"One of the sustainability mechanisms that POST initiated was the collection of minimal fee for maintenance and for their start-up livelihood for buy and sell of basic commodities in the barangays out of the earnings from the charging station," according to POST Executive Director Ferdinand Gonzales.
The Solar Lighting Charging station, Lee's first project in Apayao, Philippines, received funding through the Direct Aid Program of the Australian Government for the purchase of 225 solar lamps and installation of three solar charging stations in Barangays Caccalagan, Aurora and Malibang. These solar lamps were distributed to 225 pupils who are beneficiaries of the DSWD's 4Ps.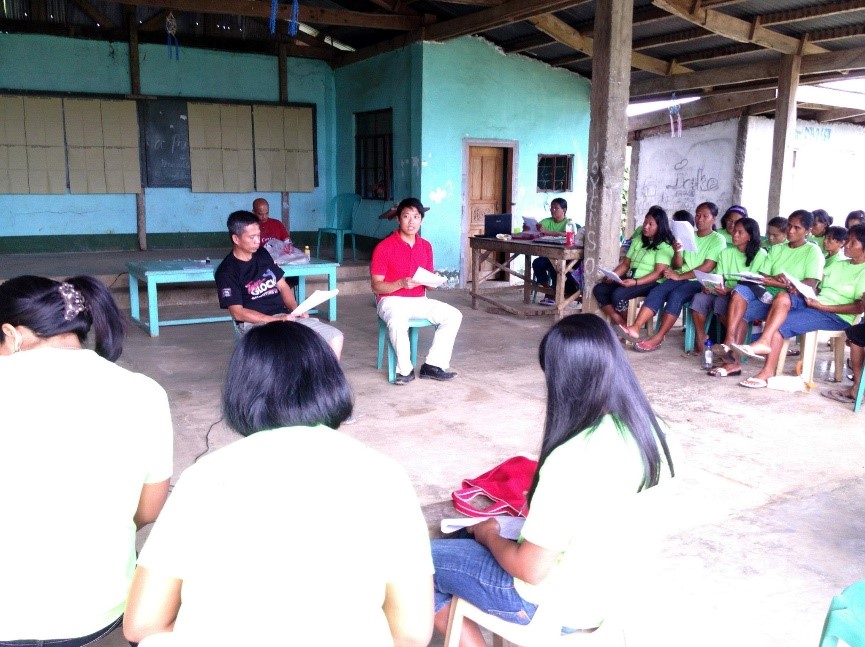 Barangay Cacalaggan residents await to receive their own solar lamp for their homes. Photo from POST
With this development, solar charging stations were also used as one of the communities' income-generating activity for different women's group in three identified barangays – from managing the station to collecting affordable electricity charges in the community in the amount of five pesos per charging. All members of the group were also trained on maintenance and repair of the solar lamps and charging stations.
Part of the charging fee was set aside for the women to borrow capital to buy and sell basic commodities since the barangays are far from the town centre and any income derived was used for the children in buying their school needs like paper and pencil.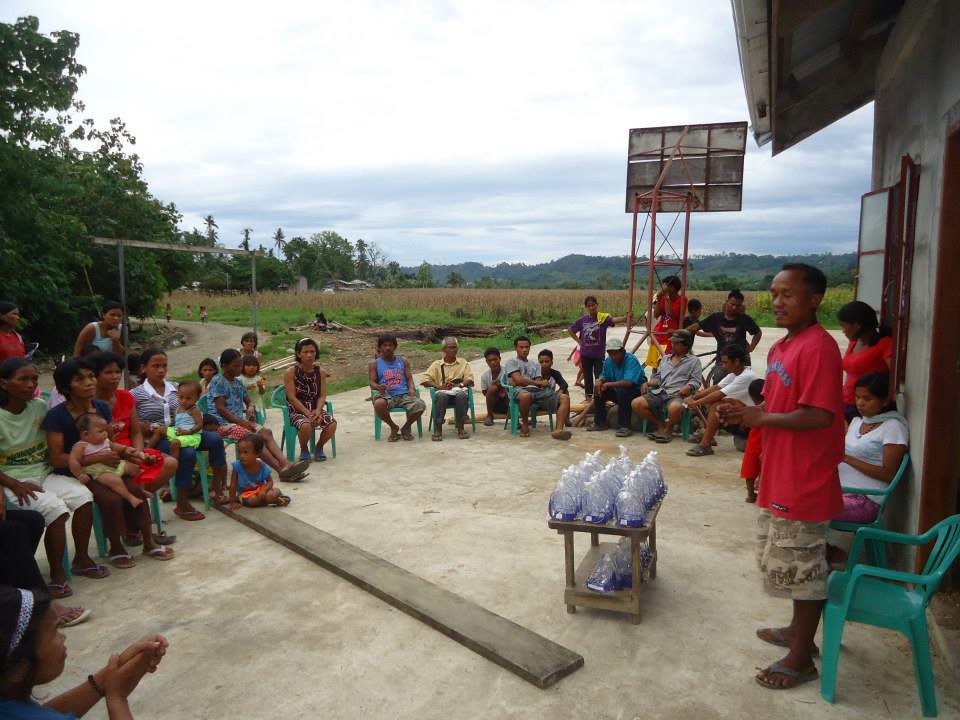 Technical staff trains parents and students on how to use their solar power lamps in Barangay Aurora. Photo from POST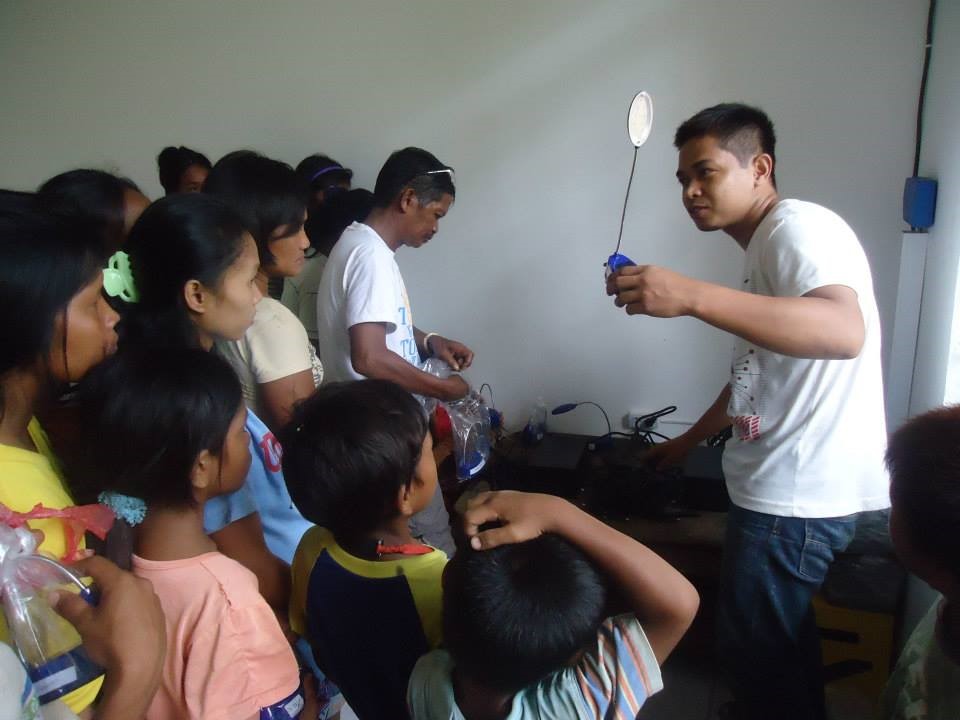 Ga Rick Lee, AVID volunteer, gives an orientation to the community on how to use the solar lamps. Photo from Mr. Ga Rick Lee
"My experience working in Apayao was eye opening. It was my first real exposure to living and working in a non-electrified, rural area. I gained a much better understanding of what life in these areas is like and of the people that live there. It gave me an appreciation of what development really means and the huge gaps in development in this world. In general, my experience with AVID has profoundly influenced how I look at the world and what I want to work on in my life," Lee said.
It has always been Lee's plan to be a man for others. "My parents grew up in Malaysia, a developing country, and moved our family to Australia when I was six years old. I always felt I was very lucky and privileged to grow up in Australia, where my family lived comfortably and I received first-class education. This upbringing and education allowed me to find good jobs, travel and make the most of life."
"I joined Australian Volunteers for International Development to see if there was some way I could help improve the lives of people in developing countries. I've always wanted to try and help those who weren't as lucky as me. Becoming an Australian Volunteer for International Development was one way I hoped to do this," Lee added.
Australian Volunteers International Development is an independent, non-profit organization that aims to bring skilled Australians to live and work with host organisations and build stronger communities especially in the Asia Pacific region. To date, there are about 10,000 Australian volunteers working in different host countries to promote poverty reduction, sustainable livelihood and gender development.
This year, Australia celebrates its 70 years of bilateral relationship with the Philippines through its development programs in education, peace, sustainable livelihood and economic development. Australian Volunteers International Development (AVID) is just one of Australia's initiatives in helping Filipinos build stronger communities through its human development programs.
For updates on Australia-Philippines' #First70Years, visit www.philippines.embassy.gov.au, like us on Facebook and follow us on @AusAmbPH.