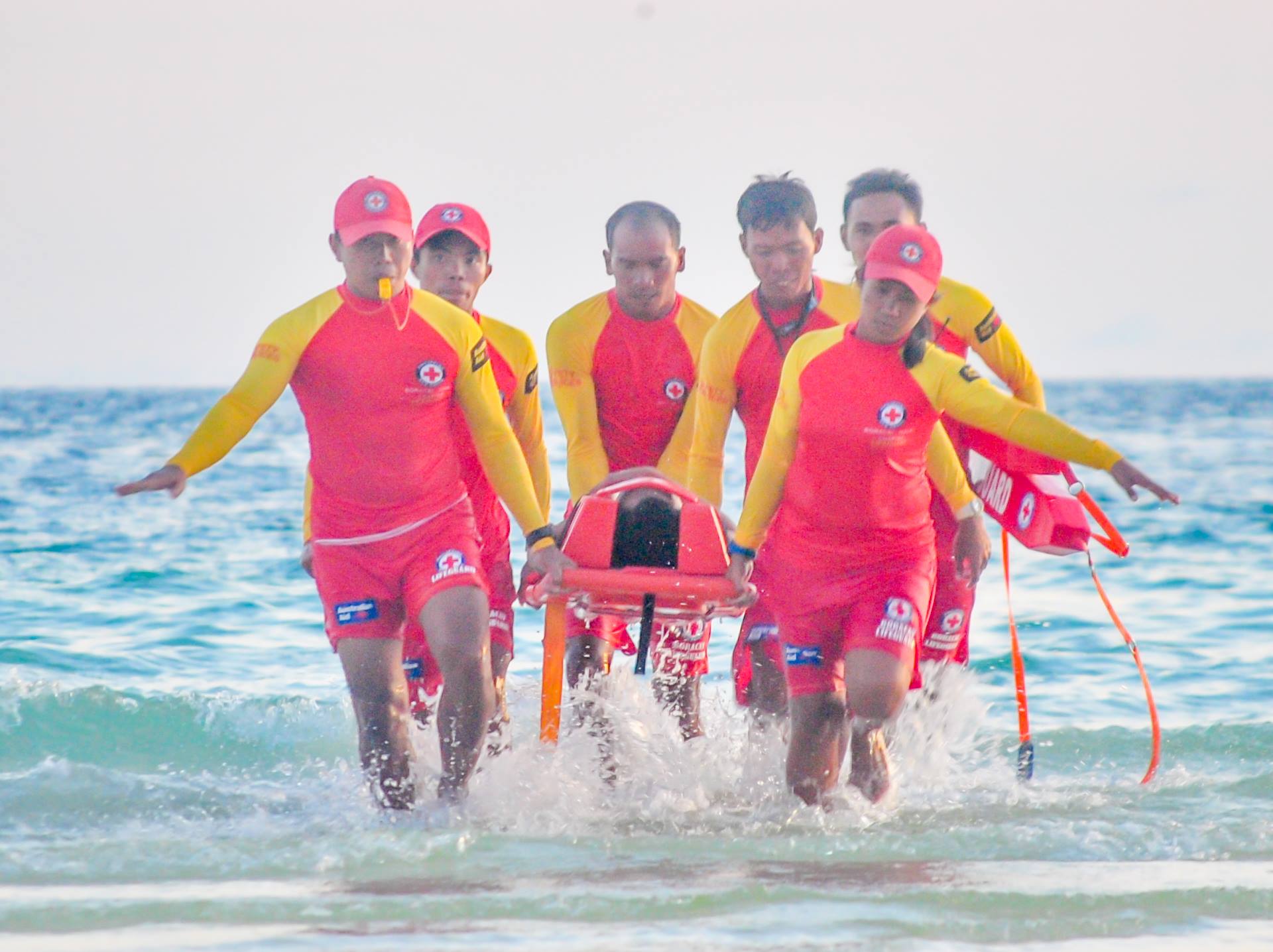 Australian skills saving lives in Boracay
25 May 2015
Australian Ambassador Bill Tweddell met with Australian-certified lifeguards from the Philippine Red Cross (PRC) while in Boracay for APEC meetings. He was welcomed by PRC Secretary General Dr. Gwendolyn Pang and directors of PRC Boracay-Malay Chapter.

World-famous Boracay is home to the only professional lifeguard team in the Philippines trained to Australian standard.

"Seeing the great work of the lifeguards here in Boracay is a reminder of how Australian skills can support tourism in island communities in the Philippines," Ambassador Tweddell said.
The Australian-modelled surf safety and lifesaving program has been highly successful. Since the program commenced there have been no drowning deaths on White Beach under the watch of the lifeguards.
"This is an outstanding achievement and is a testament to the dedication of the Australian trainers and the ability of the Filipino lifesavers," Ambassador Tweddell said.
Through the Australian Volunteers for International Development (AVID) program in the Philippines, Australia has supported the development of lifesaving capabilities across the country.
There are 45 Australian volunteers currently deployed in the Philippines under the AVID program.
Ambassador Tweddell's visit coincides with volunteerism month in the Philippines and highlights the work of Australian and Filipino volunteers.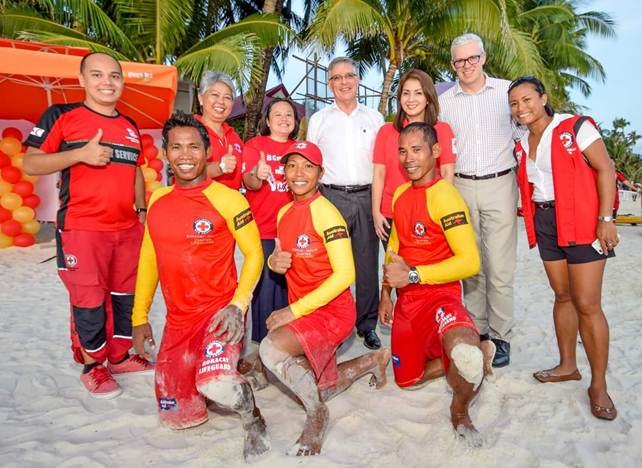 In photo above: Australian Ambassador Bill Tweddell (center), Philippine Red Cross Secretary General Dr Gwen Pang (third from right), Australian Embassy Counsellor Richard Rodgers (second from right) with PRC Boracay Chapter officials (standing from left) Administrator Marlo Shonenberger, Delanora Nano, Dr Maria Cristina Teotico, Elena Brugger and members of the PRC Mighty Boracay Lifeguards.