Young Australian leaders in the Philippines for political exchange program
12 May 2014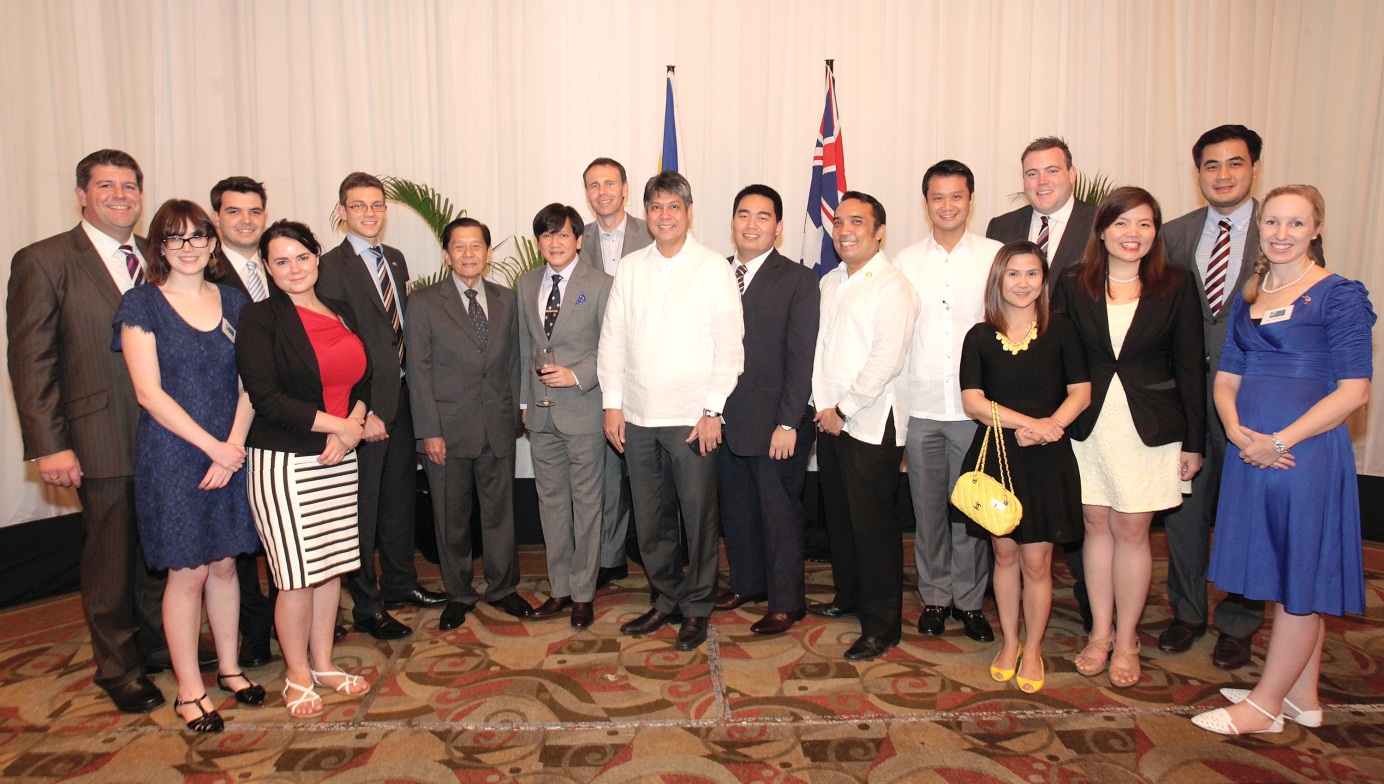 Young Australian political leaders visited the Philippines last week for an extensive study program to interact with Philippine leaders, including policy makers and key interlocutors in Government and business. The program aims to enhance the delegates' understanding of the Philippine political structure, provide insights into policy-formation in the Philippines and governance at national, provincial and city levels, and provide opportunities to create strong, sustainable friendships and party-to-party links between Australia and the Philippines. The program is organized by the Australian Political Exchange Council, in coordination with its Philippine partner organization, the Philippine Council of Young Leaders in Governance. Australian delegates included young Australian Government officials from across the country, representing key political parties.
During the visit, the Australian Embassy Charge d' Affaires, Dr David Dutton, hosted a reception for the delegates and Philippine alumni who had previously travelled to Australia as part of the program organised by the Philippine Council of Young Leaders. The Embassy was delighted to see so many esteemed members of the Philippine Congress and local government who have taken part in the program since its inception in 2006.
Photo shows the delegates during the reception held at the Mandarin Oriental Hotel on 7 May, with Dr Dutton (3rd row, centre). Alumni present include: 1st District Cebu City Congressman Raul del Mar (2nd row, 4th from left), 2nd District Quezon City Congressman Winston Castelo (5th from left), Presidential Adviser on Food Security and Agriculture Modernization Francis Pangilinan (6th from left), Camiguin Congressman Xavier Jesus Romualdo (7th from left), AKBAYAN Party List Representative Ibarra Gutierrez III (8th from left), 1st District Valenzuela Congressman Sherwin Gatchalian (9th from left), Quirino Congressman Dakila Cua (11th from left), Former Congresswoman Bernadette Herrera-Dy, (1st row, 3rd from left), Office of Senator Paolo Benigno "Bam" Aquino IV Chief of Staff Ms Georgina Nava ( 1st row, 4th from left) and Kabataan Party List Representative Terry Ridon (not in photo).