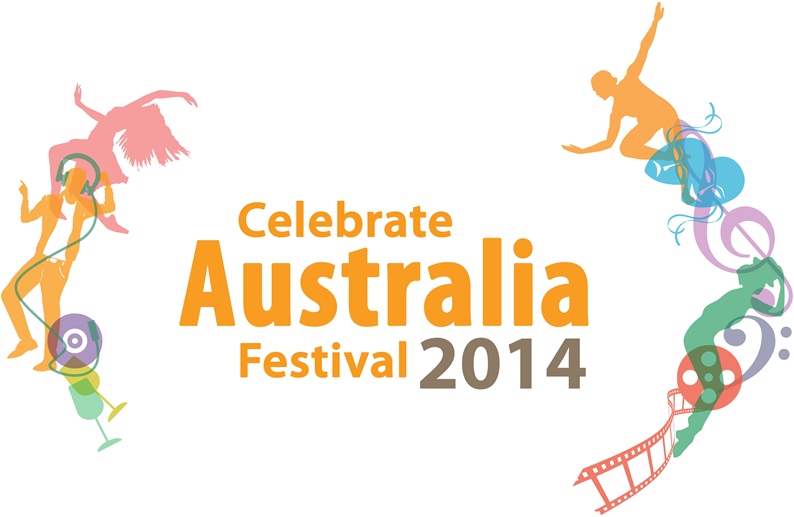 Modern, multicultural Australia featured in Celebrate Australia Festival 2014
15 January 2014

In 2014, the Australian Embassy in Manila will mark Australia's National Day with a month-long festival showcasing Australian culture and artistic talent. Events will be held in various venues around Manila, highlighting Australia's modern, multicultural, creative and innovative culture.
"The Celebrate Australia Festival is not only an opportunity to share with Filipinos the best of Australia, but also reflects the shared values and forward-looking attitude that has been the foundation of the deep, broad-ranging and growing relationship between our two countries," said Australian Ambassador Bill Tweddell.
"The Philippines and Australia have similar overarching values, including 'bayanihan' and 'mateship,' which we saw in action especially during the most trying times in 2013. On those occasions, it was not only governments and civil society but also ordinary citizens, who came together in both countries to help each other out. And in both countries, our rich multicultural heritage is crucial in forging an innovative, abundant and bright future for our peoples. Throughout this month-long festival, it is these aspects of Australian culture that we want to share with our Pinoy brothers and sisters," Ambassador Tweddell added.
Australia Day, traditionally celebrated on the 26th of January, is a festive occasion for Australians all over the world. It is a time to remember Australia's unique heritage, which has been shaped by an ancient Indigenous culture, early European settlement, and the arrival of new Australian migrants from over 200 countries. Indeed, there are now around a quarter of a million Filipinos calling Australia home and, as Ambassador Tweddell said, 'their contributions resonate in all aspects of Australia's diverse, dynamic and modern society."
The Celebrate Australia Festival 2014 will include a theatre festival, literature promotions, film screenings, fashion and food and wine events throughout Manila.
Spotlight on Australian authors
The Australian Embassy is proud to partner with Fully Booked, which will be giving a 20 percent discount on titles by Australian authors in all their branches from 24 January to 26 February. Fully Booked will also be putting up special book displays of acclaimed and best-selling Australian authors in their Bonifacio Global City (BGC) and Alabang Town Center branches. Australian author Markus Zusak's bestselling novel, The Book Thief, now also an internationally acclaimed feature film, will be featured in a "read it before you see it" book-club discussion on 1 February at the Fully Booked BGC branch. The movie will open in Philippine cinemas on the 19th of February.
Outdoor Film Screening and Food Fair
To acquaint local enthusiasts with Australia's laid-back, outdoor lifestyle, an outdoor film screening and mini-food fair will be held at the Greenbelt Park on the 25th of January. The public will get an opportunity to sample Australian food, including lamb-on-a-spit. The fair will be capped-off with a screening of Red Dog, a heart-warming film about a stray dog who unites a remote Australian mining community. The movie has won best film at the Australian Academy of Cinema and Television Arts Awards.
Contemporary Music and Australian Talent
Manila-based Australian DJ, talent and model Callum David, otherwise known as DJ Vinimal, will be spinning tunes for events throughout the Celebrate Australia Festival. On the 30th of January URBN Bar in Bonifacio Global City will be the place to be, with the 'Aussie Collective' -- featuring DJ Vinimal and Australian DJ Emil Rowe, together with cult favorite Filipino DJ Jason Go -- spinning Aussie and international tunes. Delicious refreshments will also be provided, prepared by URBN's Australia-trained chef.
Short + Sweet Manila Theatre Festival
Short + Sweet is a new Australian theatrical initiative which engages local playwrights, directors and actors to produce stage pieces that each lasts for 10 minutes or less. The S+S Festival is now the biggest short play festival in the world and has grown into an international creative brand with shows throughout India, Malaysia, the Middle East, Singapore and Australia. The inaugural S+S Manila will be held at the University of the Philippines in Diliman from the 26th of February until the 9th of March.
A taste of Australia
The best of Australian food and beverages will be featured in various promotions in supermarkets, retail centres and major hotels around Metro Manila throughout the month-long festival, including at The Peninsula Manila. For more information, visit www.philippines.embassy.gov.au and www.facebook.com/AustralianEmbassyManila.
The Celebrate Australia Festival 2014 is presented by the Australian Embassy in partnership with Greenbelt, Ayala Malls Cinemas, Fully Booked, 20th Century Fox and URBN Bar & Kitchen; with support from ANZ Bank, Sinclair Knight Mertz (SKM), QBE Group, Nido Petroleum Limited, Indophil Resources NL, Cardno, Aspen Philippines, Oceana Gold (Philippines), Telstra, Meat & Livestock Australia, and Austal.