First Australian medical team departs Tacloban, second team arrives
27 November 2013
The Australian medical team which has been providing life-saving surgery to victims of Typhoon Yolanda will depart Tacloban today. There will be a seamless transition to a second Australian medical team which arrives tomorrow.
Australia's Ambassador to the Philippines Bill Tweddell paid tribute to the teams' work, saying it was a fine example of Australian-Filipino cooperation.
"The 37-member Australian medical team treated 1400 patients and operated on 137 people over ten days in Tacloban, often with the assistance of Filipino medical staff," Mr Tweddell said.
"The field hospital operated 24 hours a day and was declared by the Philippine authorities as the primary surgical hospital in Tacloban, which is a credit to the quality and professionalism of the Australian medics."
The incoming 37 member medical team is comprised of one Team Leader, 12 Doctors, 15 nurses, two paramedics, six medical logisticians and one pharmacist.
In farewelling the first Australian team, Colonel Jojo Acosta, Head of Philippines Airforce (Medical) also extended his heartfelt thanks.
"Thank you for all the support and the generosity of the Australian people. You Australians came when we needed you most in terms of a health care facility," Colonel Acosta said.
"The Filipino people especially the Leyteños and Samareños are indebted to you for life. We may not or never be able to repay your people with material things, but you Australians gained from us the real meaning of respect, gratitude and friendship. Salamat sa inyong lahat," he concluded.
Mr Tweddell said the impressive efforts of the Australian Defence Force to support the humanitarian response continued.
"Australian C17 and C130 aircraft continue to provide airlift support to the relief and recovery effort. HMAS Tobruk will arrive in Ormoc today with a contingent of Australian Army Engineers to conduct tasks like road clearing and cleaning up debris in the more remote areas," Mr Tweddell said.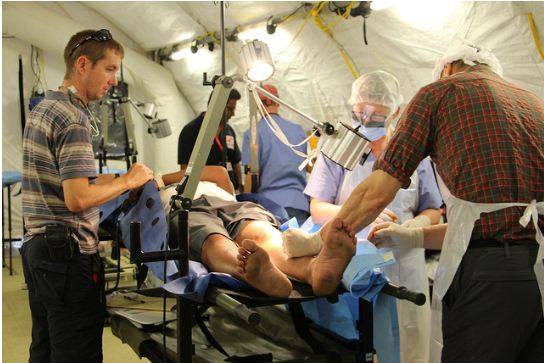 In a span of 10 days in Tacloban, the first 37-member Australian Medical Assistance Team (AusMAT) treated 1400 patients and operated on 137 people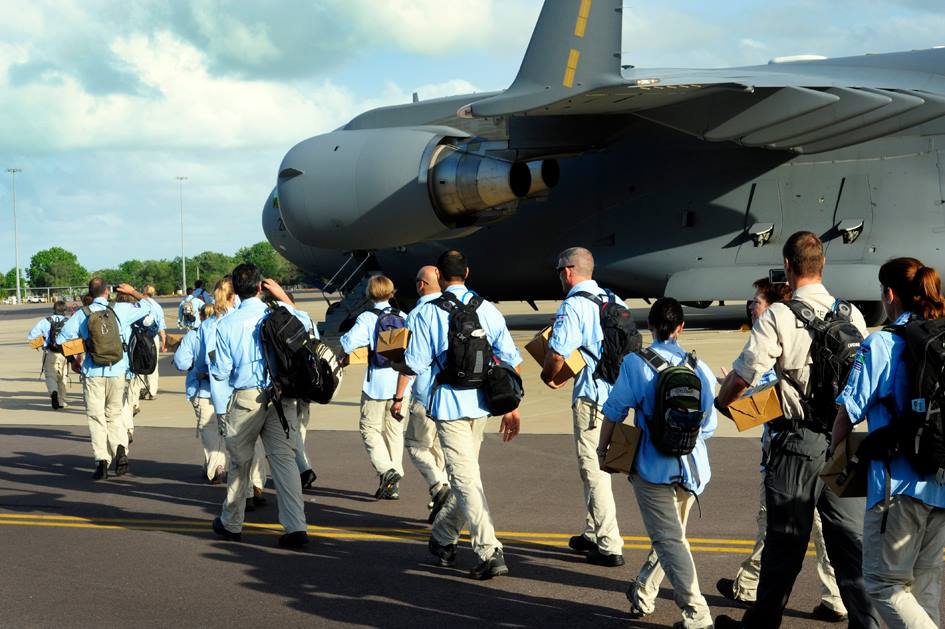 The second AusMAT left Darwin on 26 November for deployment in Tacloban