President Benigno Aquino's State Visit to Australia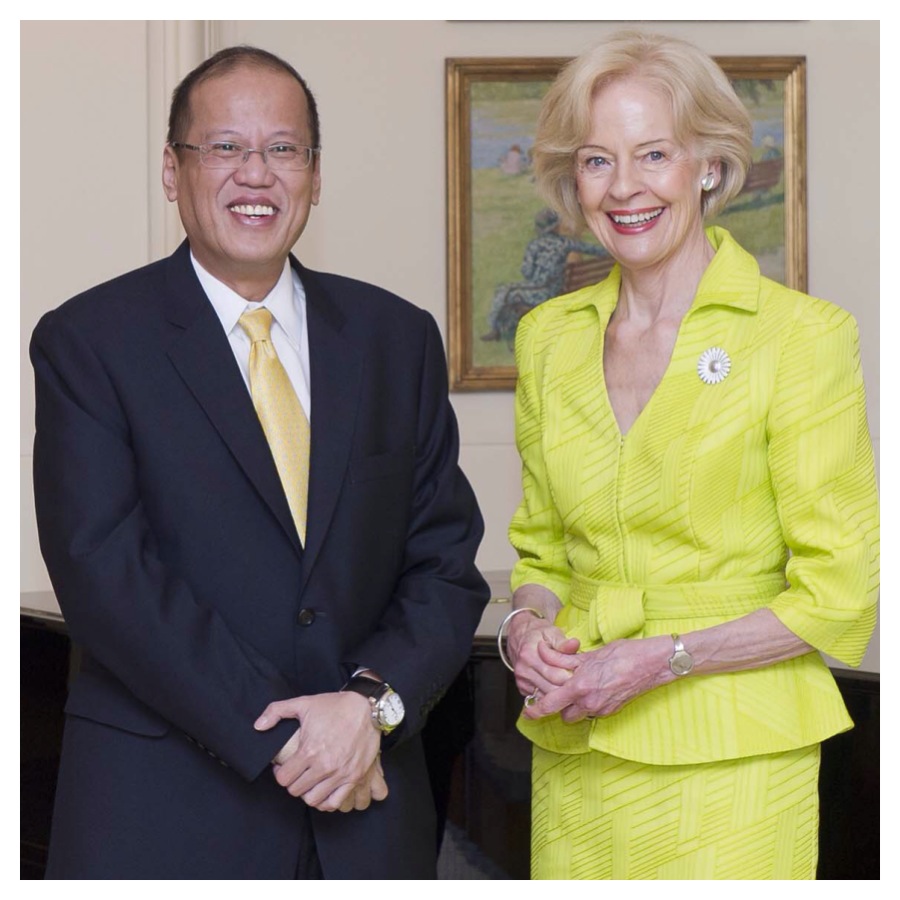 The Governor-General, Ms Quentin Bryce AC CVO, formally welcomed President Aquino, in a ceremony on Wednesday, 24 October at Government House. The Ceremonial Welcomed include a traditional 21-gun salute and inspection of the Australian Federation Guard and Band.
Following the ceremony, the Governor-General received President Aquino for formal discussions and hosted a State Lunch in his honour.
The Governor-General previously met President Aquino during her State Visit to the Republic of the Philippines in April 2012.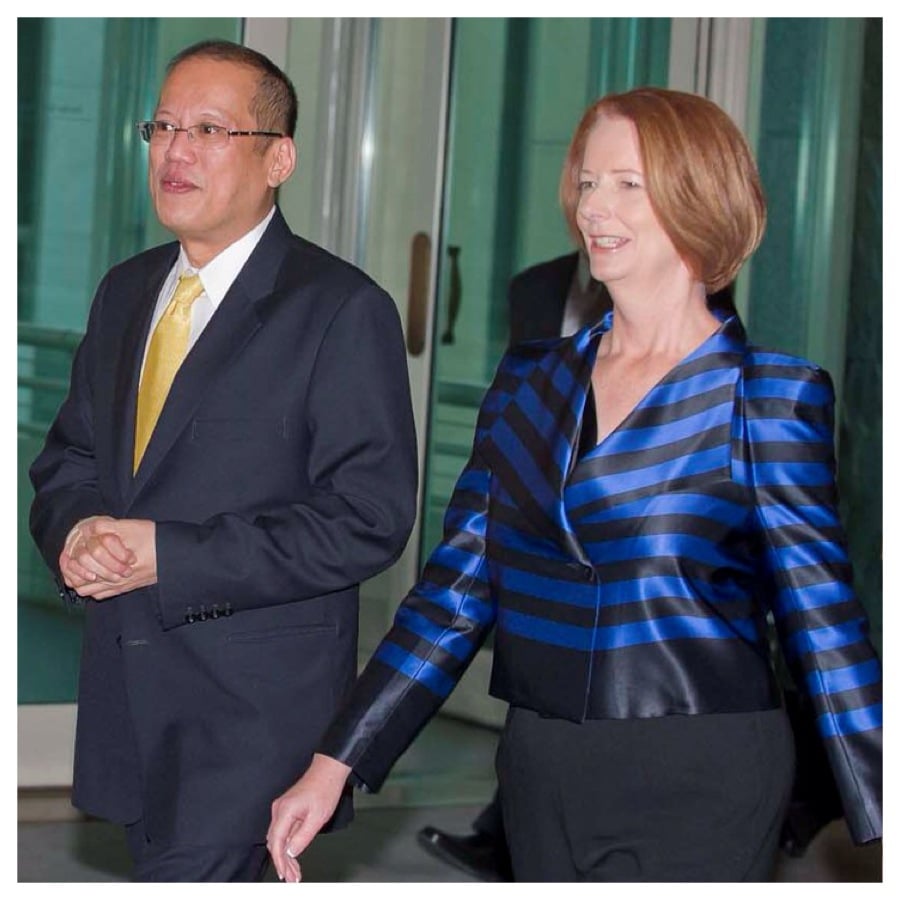 Australian Prime Minister Julia Gillard welcomed Philippine President Benigno S. Aquino III at Parliament House in Canberra on Wednesday, 24 October as part of the President's three-day State Visit to Australia.
At their meeting, Prime Minister Gillard congratulated President Aquino on the signing of a Framework Agreement on the Bangsamoro and also warmly thanked President Aquino for the strong support for Australia's successful bid for a non-permanent membership of the United Nations Security Council in 2013-14. The two Leaders agreed to increase collaboration in regional and global forums.