Australia expands assistance to Bangsamoro through human resource development support
03 September 2014
The Australian Government, through the Philippines Australia Human Resource and Organisational Development Facility (PAHRODF), is expanding its support to improve the capacity and competency of current and future leaders to usher in growth and development in the Bangsamoro.
The PAHRODF and the Bangsamoro Leadership and Management Institute (BLMI) today signed a partnering agreement that would help build a stronger Bangsamoro by assisting leaders to pursue and achieve professional excellence.
BLMI is a non-profit organisation borne out of the peace negotiations between the Government of the Philippines and the Moro Islamic Liberation Front (MILF). It is a learning and development institution for leaders and managers who will be tasked to lead the new political entity replacing the Autonomous Region in Muslim Mindanao – the Bangsamoro.
The Australian Government, through the PAHRODF, aims to help improve BLMI's capacity as a training institute, research agency and community action centre by reinforcing BLMI's internal processes and human resource management systems.
Australian Embassy Philippines Chargé d' Affaires Dr David Dutton underscored the importance of this new collaboration: "This partnership between PAHRODF and BLMI is a milestone in our efforts to improve peace and security conditions in Mindanao. It recognises our commitment to help the Philippines build and enhance human capital to address binding constraints to growth, promote prosperity, reduce poverty and enhance political stability in the country."
To jumpstart the partnership, PAHRODF will conduct an organisational assessment of BLMI to determine its current state. A series of human resource interventions will then be implemented to improve the organisation based on the results of the assessment.
Since 2010, PAHRODF is the Australian Government's flagship program to support human resource management, organisational development and institutional change in the Philippines. It provides a range of support to select Philippine organisations, including Australia Awards (scholarships), customised short-term training programs, and advisory support, where necessary. PAHRODF's Facility Board is composed of the Australian Embassy, Civil Service Commission, National Economic and Development Authority, and Department of Budget and Management.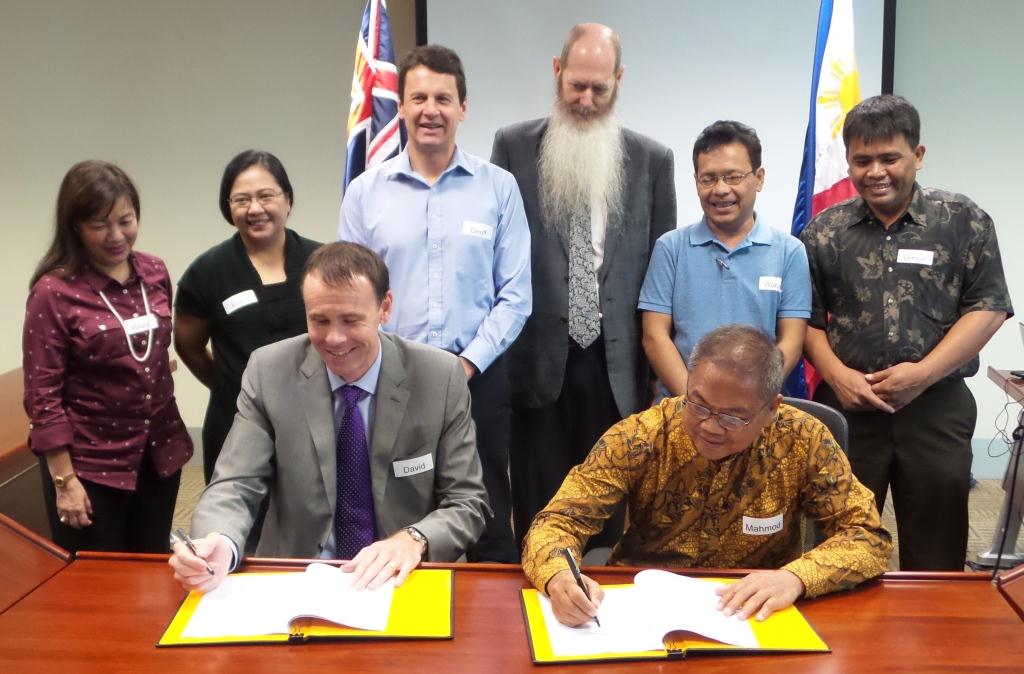 Signing the partnership agreement are Australian Embassy Chargé d' Affaires Dr David Dutton and BLMI Executive Director Sheikh Mahmod Ahmad. Witnessing the signing are: (l-r) HRODF Director Milalin Javellana; Embassy officers Erika Montero-Geronimo, Geoff King and Warren Hoye; and BLMI officers Wahab Guialal and Omsar Paradan.