WELCOME TO THE AUSTRALIAN EMBASSY IN THE PHILIPPINES WEBSITE
Latest news
The DFAT iSAY competition kicks off!
Celebrating Australia – ASEAN relations and Australia now 2019.
The Australian Department of Foreign Affairs and Trade recently launched an iSAY Essay Competition for Australian and ASEAN students. Entries close 12 July!
Calling ASEAN students
· The competition is open to undergraduate students of universities in any Association of Southeast Asian Nations (ASEAN) member country.
· Write a 1500 word essay about the trade and economic relationship between ASEAN and Australia.
· Submit applications by 11:59pm AEST Friday 12 July 2019 by email to: trade@dfat.gov.au
· The competition promotes understanding of the many ways in which trade has benefited Australia and the world. The ASEAN undergraduate university student category honours the 2019 Australia now program, which is focused on engaging and celebrating the vitality, diversity and capability of youth across Southeast Asia.
Prizes
· The top-placed entrant (the author of the winning essay) in each student category will become a special guest contributor to DFAT's flagship online and print magazine, business envoy, with their winning entry published in a future edition.
· The two ASEAN university undergraduate student category finalists (the author of the winning essay and one runner-up) will receive return flights to Canberra and accommodation to present their ideas at a Youth Forum at DFAT's Diplomatic Academy on Monday 12 August 2019.
Essay details
· Write a 1500 word essay on the following topic:
Australian and ASEAN university undergraduate student categories ASEAN represented 14 per cent of Australia's total trade in 2017-18 and 4 per cent of Australia's two way investment at the end of 2017.
What are the barriers to a closer trade and economic relationship and how can Australia and ASEAN countries work together to overcome them?
For more information, see the DFAT website.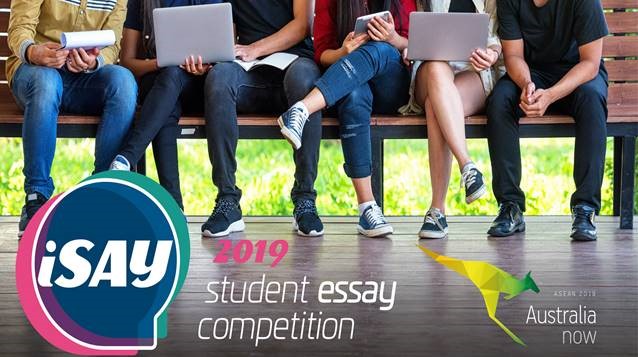 Australia announces additional support to Marawi recovery
Today, Australian Ambassador Steven J Robinson AO announced an additional PHP 140 million or AUD 3.5 million to support the people of Marawi.
Philippines Australia Friendship Day in Cebu
The Australian Embassy brings to Cebu the Philippines Australia Friendship Day celebration.
"The Philippines Australia Friendship Day is an annual celebration that we take to different parts of the country," said Australian Ambassador Steven J. Robinson AO. "I am very pleased that we are holding this year's celebration in Cebu. It is not only an opportunity to share with Cebuanos the best of Australia, but also to celebrate our deep ties and enduring friendship."
Australian Culture, Fashion and Film at the Ayala Center Cebu
Cebu City – Get a taste of Australian culture, fashion and food at the Philippines Australia Friendship Day to be held on Saturday, 25 May at the Ayala Center Cebu.
Cebuanos will enjoy a full day of fun for family and friends with an interactive exhibit, information sessions, fashion parade and a free outdoor concert and film screening. Learn more here.
Australia Supports flagship DepEd program, builds Alternative Learning Centre prototype in Samar
Australian Ambassador to the Philippines Steven J. Robinson AO, attended the launch of the newly completed Alternative Learning System – Education and Skill Training (ALS-EST) Learning Centre in Lawaan, Eastern Samar.
"Australia is pleased to support the Department of Education's flagship ALS-EST program. It is an important way to provide education opportunities to equip out of school youth with skills to help them find work." Ambassador Robinson said.
Taste of Australia with Adam Liaw
Thanks to everyone who joined us for a Taste of Australia at Greenbelt 3 Park on Saturday, 27 April as the Australian Embassy hosted Adam Liaw, Australian TV presenter, author and MasterChef Australia winner. The outdoor festival showcased Australia's culinary culture and the best Australian products available in the Philippines.
Australia Increases Support to PHP 975 Million for Marawi Recovery
Australia has increased its total support to recovery and long term peace and stability in the southern Philippines to PHP975 million (AUD 25 million) following the siege of Marawi City.
Australia to Build 'Green' Evacuation Center In Leyte
Australian Ambassador to the Philippines Amanda Gorely, together with Climate Change Commission Secretary Emmanuel De Guzman, Abuyog Mayor Lemuel Gin Traya, and United Nations Development Program (UNDP) Country Director Titon Mitra, led the groundbreaking to mark the construction of a disaster-resilient and resource-efficient multi-purpose evacuation center in Abuyog, Leyte.
The construction of the 'green' multi-purpose evacuation center is part of Australia's PHP 282 million (AUD 7.3 million) multi-year grant to support the long-term recovery and rehabilitation of communities affected by Super Typhoon Yolanda.
Australia joins the Philippines in celebrating National Indigenous Peoples Month
The Australian Embassy will join the National Commission for Culture and the Arts (NCCA) Dayaw: Philippine International Indigenous Peoples' Festival 2018. The festival, organised by NCCA and the Province of Capiz, is the largest gathering of Indigenous groups in the country and attracts participants from other countries. Festival activities include cultural performances, fora, culinary arts demonstration and Gawad sa Manlilikha ng Bayan (Gamaba) exhibits.
No Child Left Behind: Study calls for better care of children with disabilities
The Situation of Children with Disabilities in the Philippines study addresses this information gap and provides data that will support the development of responsive national programs and services for children with disabilities. Supported by the Australian Embassy, UNICEF, the Department of Social Welfare and Development (DSWD), the report underlined that children with disabilities continue to experience barriers to access basic social services. This is compounded by poverty, lack of data, weak governance and discriminatory attitudes related to disability in general.