WELCOME TO THE AUSTRALIAN EMBASSY IN THE PHILIPPINES WEBSITE
Message from the Ambassador

Mabuhay!

Welcome to the official website of the Australian Embassy in Manila. I am honored to take up my role as Australia's Ambassador to the Philippines in 2016 coinciding with the 70th anniversary of our bilateral relationship.

Our ties were forged during WWII when over 4,000 Australian service personnel fought alongside Filipino forces. The breadth of our modern relationship is reflected in the Joint Declaration on Australia-Philippines Comprehensive Partnership signed by Prime Minister Turnbull and President Aquino in November 2015. The Philippines is an important partner for Australia in Southeast Asia and we cooperate closely on a range of global and regional issues.

Our extensive trade and investment links are growing. I am heartened by our warm people to people bonds and have met some of the 10,000 Filipino students studying in Australia each year. Our defence forces and law enforcement agencies enjoy extensive cooperation. Australia's development assistance to the Philippines is focused on economic growth, education, social protection and, where necessary, humanitarian assistance.

The Embassy also provides consular and passport services to Australian citizens living in or visiting the Philippines.

My mission in the Philippines is to represent modern Australia - our vibrant democracy, Indigenous heritage, multicultural society and robust, open economy. If you'd like to keep up to date on Australia's activities in the Philippines then like our Facebook Page and follow me on Twitter @AusAmbPH. Look out for our events to mark the 70th anniversary.

Come along and Say Gday!
Amanda Gorely
Australian Ambassador to the Philippines
Spotlight
July is the Philippines' National Disaster Consciousness Month
Australia is steadfast in its support to the Philippines to deliver credible, comprehensive and accurate disaster information for a better prepared and more resilient community.
The Australian Embassy handed over the "Handbook on Integrating Disaster Risk Reduction and Climate Change Adaptation in Local Design Practices" to DILG, DPWH and local government units. The handbook is a product of a year and a half long technical assistance of the Australian Government through DFAT and Australia's CSIRO to DILG under the "ReStructure Project: Designing Resilient Structures."
The Handbook introduces risk-based approach in designing resilient structures such as municipal hall, public market, school building, health center and evacuation centre to reduce risks and enhance adaptive capacities of the structures from earthquake, flood and severe wind. It will help government agencies, local governments and communities put into practice the build-back-better principle in retrofitting and constructing disaster and climate resilient structures. The Handbook will also be useful in other development endeavours of the private sector, non-government organizations, academe, and other bilateral and multilateral development partners.
Download the Handbook here.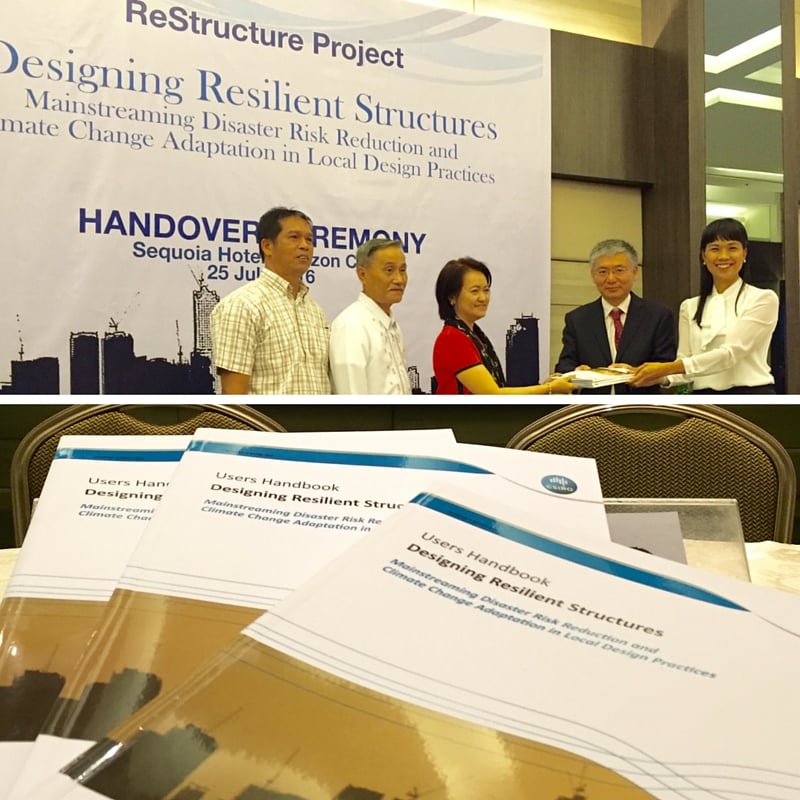 22 May is Philippine-Australia Friendship Day
Philippine Presidential Proclamation No 1282, Series 2016 declared 22 May 2016 and each year after as Philippines-Australia Friendship Day!
Find out more about the commemoration of 70 years of formal bilateral relations here.