Events
For updates, follow us on Facebook!

Australia in the Philippines
JULY IS THE PHILIPPINES' NATIONAL DISASTER CONSCIOUSNESS MONTH
Australia is steadfast in its support to the Philippines to deliver credible, comprehensive and accurate disaster information for a better prepared and more resilient community.
The Australian Embassy handed over the "Handbook on Integrating Disaster Risk Reduction and Climate Change Adaptation in Local Design Practices" to DILG, DPWH and local government units. The handbook is a product of a year and a half long technical assistance of the Australian Government through DFAT and Australia's CSIRO to DILG under the "ReStructure Project: Designing Resilient Structures."
The Handbook introduces risk-based approach in designing resilient structures such as municipal hall, public market, school building, health center and evacuation centre to reduce risks and enhance adaptive capacities of the structures from earthquake, flood and severe wind. It will help government agencies, local governments and communities put into practice the build-back-better principle in retrofitting and constructing disaster and climate resilient structures. The Handbook will also be useful in other development endeavours of the private sector, non-government organizations, academe, and other bilateral and multilateral development partners.
Download the Handbook here.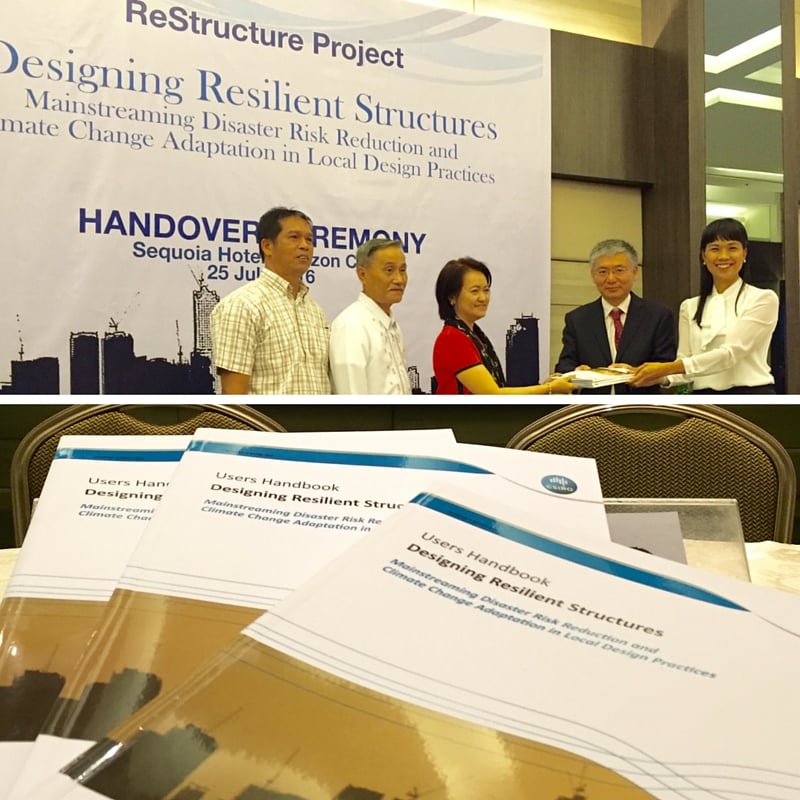 WOMEN ENTERPRISES: BUILDING STRONGER COMMUNITIES

CELEBRATE AUSTRALIA 2016: SAY G'DAY AT SM
12 to 19 May at SM City North Edsa
18 to 25 February at SM Aura Premier │ 14 to 20 March at SM City Cebu │13 to 19 April at SM City Davao
Shop and get a chance to win Qantas air tickets for two and Melbourne tours!
See posters and print ads for more details. Per DTI-NCR Permit No. 1404 Series of 2016.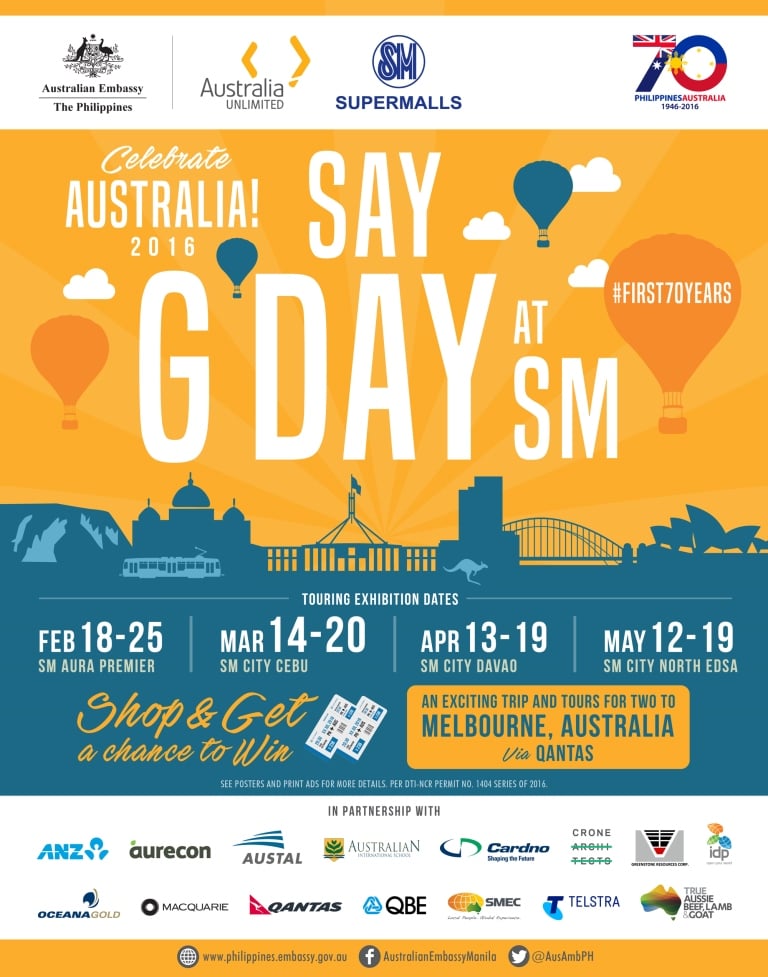 The Australia-Philippines Policy Forum Series
The Australia-Philippines Policy Forum (APPF) is the flagship public affairs forum of the Australian Embassy. It aims to prompt a policy dialogue that strengthens partnerships between Australia, the Philippines, and our neighbours in the Asia-Pacific region. Participants include experts from Australia and the Philippines from the government, academe, NGO sector and the media.
Since its inception in 2001, the Embassy has hosted APPFs on Australia's engagement with Asia, trade liberalisation, environmental biodiversity, science research, agricultural developments, interfaith dialogue, Avian Influenza, disaster risk management, among others.
• Australia-Philippines Policy Forum (APPF) on Human Rights (2010) (in partnership with the Commission on Human Rights of the Philippines)

• APPF on Climate Change Adaptation and Disaster Risk Reduction (2009)
• APPF on the Role of Youth in Peace Building (2008)
• APPF on Avian Influenza (2007)
• APPF on Building Bridges between Communities: The Case of Muslim Minorities (2006)